Local Electricians In Sevenoaks
Electricity is a basic necessity of life. A life without it cannot be imagined. We use it for powering countless appliances in our houses. Which makes it highly beneficial as well. Working with electricity is not a job for everyone. It requires a certain set of skills and more importantly experiences working with electricity. That is why electricians are available at our disposal so that they can do our electric work for us.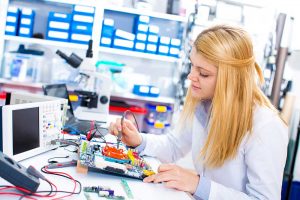 It is highly recommended that you call upon an experienced individual to carry out the electric work in your house. Unfortunately, if you decide to do it yourself, it can turn out to be fatal or even death. Fortunately, TG electrics have some of the best local electricians in Sevenoaks. These individuals are trained and have extensive experience working with electricity. They possess the necessary skill set to carry out an electricity-related job without any hassle. The best part is that before starting the job they take every necessary safety precautions so that no one including himself gains any injury.
Local Emergency Electricians Sevenoaks
TG electrics take great pride in the fact that all of our electricians are authorized. They carry their licenses with them which they are happy to show at the customer's request. In this day and age having a license is very important it's proof that a certain person is capable of working around electricity. Which guarantees you that no future mishaps will take place.
So don't hesitate and call TG Electrics today and book your experienced professional today. Our electrician is capable of performing all the electricity-related jobs and keeping your family safe in the process.
Services that our electrician Sevenoaks provide:
There is a wide range of services that our professionals are eligible to provide. All of these services that are provided to you under the banner of TG Electrics are second to none. All of these services provide the best results possible and that too at a very attractive price. Some of our exclusive services are:
New Builds, Extensions & Re-Wires
Power Installation
Fire And Smoke Alarms
Fault Finding And Rectification
Fuse Board Replacements
Testing & Certification
Phone Lines, TV Points, Data Cabling
We have electricians in Sevenoaks in our ranks that provide these services with the best way possible. So if you are in a need of any of these services feel free to contact. So one of our trusted individuals can visit you and do the job assigned to him efficiently.
Advantages of hiring a professional electrician:
As we have mentioned before that hiring professional electricians to conduct any electricity job is a good idea. This is true due to many factors. This can also be very advantageous for you would not have to deal with the hassle of wiring and other electric stuff. Some of these exclusive advantages you will get if you hire TG Electrics are:
Protected property
No safety worries
Professional guaranteed
Where can I find the best electrician Sevenoaks near me?
This is the question that most people ask themselves while facing an electricity problem is this. They might find a lot of local electricians in Sevenoaks but they don't have anything to guarantee for instance your safety. Whereas, TG Electrics we have all the necessary paperwork to prove that we are eligible to do the job as safely as possible. If you hire our services you will get the following sureties.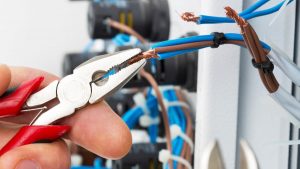 This is the first of many advantages that you get by hiring TG Electrics. You will be guaranteed professional no matter what. An individual who is authorizing to do the job and has necessary documents to prove his worth.
Cheap services
The second thing that you will get if you hire our services is a protected property. Although taking necessary precautions before the job commences is important but after the job safety is also important. After the job is done our professionals make sure that each and every wire they worked on is covered. So that the people living in the house don't get hurt or electrocute themselves. Taking this step is very important and this is what our men will do for you.
The last thing that you can profit from is no safety worries. A professional company like TG Electrics guarantees you one thing that after we wind up a job you will not have to worry anymore. We have a 100% job success rate which is customers reviews also depict. Our A-class quality services are second to none and probably the safest in Sevenoaks.
Our costs:
Costs are one of our specialities! We have one of the most affordable electric services in the whole of Sevenoaks. Our services have a great value for money as well. At the end of the day, you will say that it was an investment well made. We offer some special packages for our customers. These packages have the main purpose of accommodating different people with different budgets. Overall, our customers find our costs very affordable and are happy with our services.
Testimonials:
We have a great collection of testimonials on our website. These testimonials are from our customers who we have entertained with our services. All these good comments are proof that we have a good track record and we are a trustworthy company.