Local Electricians in Sevenoaks
Whenever you face electrical issues, it is essential to hire reliable and trusted Local electricians in Sevenoaks to solve it efficiently and effectively. At TG Electrics, we possess electricians who are proficient and knowledgeable about all types of electrical issues. Moreover, it becomes essential to solving the electrical problem immediately before it becomes more complex and causes severe damage. Fixing this type of complex electrical issue will not only take more time but money as well. It becomes essential that you get an electrical maintenance checkup on a regular basis so that if there is any potential issue that you are not aware of can be fixed immediately.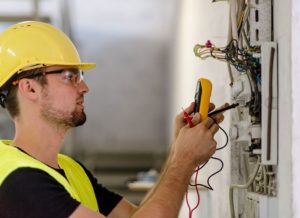 You can trust us with all of your domestic electrical issues as we realise how important it is for you to get the problem fixed immediately for the safety of your family. We ensure to deliver high-quality services at competitive prices. By hiring us, you will have peace of mind that all work will be carried out correctly. The areas that we cover are Southborough, Paddock Wood, Tunbridge Wells, Crowborough, Sevenoaks, Tonbridge, and Edenbridge.
A wide range of Professional Local electricians in Sevenoaks Services:
We possess a massive experience in carrying out all types of domestic electrical services. The services include rewiring, electrical installations, electrical inspection, testing of electrical wires, lightning installation and fire and smoke alarms systems. We provide the same quality services to both the existing and new homeowners.
Our fully qualified electricians in Sevenoaks are available 24 hours a day, seven days a week to help you. For us, no job is to simple or complex as we deal with all issues efficiently and effectively. Our services are comprehensive that covers all types of electrical problems either of new houses or old ones. We are fully insured and registered. So whenever you face electrical issues contact us immediately. It is recommended never to cause delays in fixing the problem as it put the lives of a family in jeopardy.
If you face any electrical issue in the middle of the night and you need an electrician to fix it immediately, then do not hesitate to contact us. So call us on 07761 543563 or email us at info@tgelectrics.co.uk.