Electricians in Paddock Wood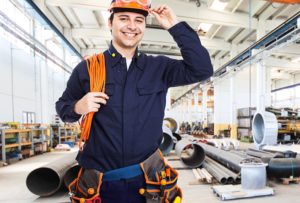 T&G Electrics is a professional and dedicated company comprising of reliable electricians in Paddock Wood who are devoted to providing first class electrical services. We carry out all types of electrical work in accordance with current building regulations. Additionally, we offer other electrical services through our experience in solving all types of domestic electrical issues. We are fully insured and registered, meaning all of our work is up to the standard you should expect from an experienced electrician. We are fully trained and qualified to complete electrical work. This means you can trust us for a reliable and quality service.
Electrical Inspection
All electrical work in Paddock Wood must be carried out by a qualified electrician. You can be confident that all electrical work we undertake is performed in accordance with current building regulations. With us around you will not have to worry about a thing. We guarantee to complete all the work using durable materials and modern equipment, which will not cause any issue for years to come.
We know that every customers' needs and requirements are different and that they face different electrical issues. If you need a minor electrical repair, fixing of a burnt socket or rewiring T&G Electrics provides exactly what you need.
Electrical wires deteriorate over time because of various factors, including damage, corrosion, wear, tear and ageing. This makes it necessary for you to get your wires inspected and tested regularly. Most old homes have old wires and getting them inspected can save you from a major disaster.
For our electricians in Paddock Wood, no job is too simple or complex. They will be gratified to help you with any of your electrical issues. Have a look through our website or call us on 07761 543563 and get a free quote.