Local Electricians Tunbridge Wells
If you are facing any electrical issue which requires the attention of local electricians Tunbridge in fixing it, then contact us immediately. We possess fully qualified and trained electricians who specialise in carrying out all types of electrical work efficiently. Our electricians undertake the task of repairing, installation and fixing at highly competitive rates. Our electricians will find the root cause of the issue and fix it in no time using state of the art electrical equipment. If you need any electrical job done, you can rely on us for your services, and we promise to give a high standard of quality and safety.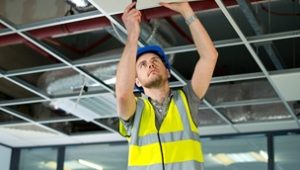 TG Electrics is a well-established company with years of experience in this industry. We have the expertise to complete any size job within the customer's budget. By hiring us, you will benefit from the superior customer service and exceptional electrical services.
Our Team:
Our team of electricians is highly friendly and professional and treats their customers with utmost respect and care. Moreover, our electricians are expert in fault finding and maintenance at domestic properties in Tunbridge, Southborough, Paddock wood, Crowborough, Sevenoaks, Tonbridge, and Edenbridge. So whether you need regular or periodic inspections or maintenance services, you can trust us. We strictly adhere to the safety regulations.
What Our Clients Can Expect:
The comprehensive range of services we provide includes new builds, extensions, re-wires, testing & certification, lighting installations, power installations, fire & smoke alarms, CCTV, phone entry, gate automation, and alarm systems. The benefits of hiring us are:
• Our electrical work is carried out to the highest standards
• All of our electricians are proficient and experienced
• Offer 24-hour emergency services
• We offer a warranty on all of our electrical services
If you need the advice of our electricians related to power supplies, heating, ventilation, lighting and security alarms we provide you with it.
Moreover, our electricians are well aware of all the building regulation, so you have peace of mind that everything will be done by it. Our new extensions and installations will be thoroughly inspected so, that no potential fire or structural hazard happens in the future.
Moreover, in term of lighting, we can install a broad range of lights like low voltage, LED and security lighting. We can install lighting both on the exterior and interior of the house. And can also fit new switches and replace power sockets or fuse boards.
So if you need Local electricians near me in Tunbridge then contact us 07761 543563 or email us at info@tgelectrics.co.uk.